Saturday, May 4, 2013
Happy weekend!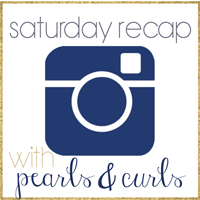 After weeks of procrastinating, I finally got my nails done and it feels so good to know that they look nice!
Mmm cereal. I also love the bowls that I bought from Home Goods.
Turkey BLTA's for dinner post-gym. Does the fact that they're made from turkey bacon make it healthier???
How cute are these two cats? :)
Chorizo, eggs and rice for dinner. I'm not a huge fan of eggs, but everything else is great!
Sushi for Ariella's birthday! I ate a big lunch, so I couldn't put away too much. :(
Haven't had In N Out in FOREVER. I don't recommend the regular cheese fries though.
Overall, it was a long work week... super excited for this upcoming week though. I cannot believe that it's already May!